___________________________________________________________________
      BACKGROUND …
In the areas of educational theory and practice, for over 25 years my close friend and collaborator, Dr. Christine Boyko-Head and I have had an ongoing conversation (hundreds of hours by phone) and not-often-enough varied projects on reflective, creative emergent pedagogy (finding more equitable, empathetic, critical and creative methods in our teaching—and learning), and we have been able to enrich each other's ideas and work—both individually and collectively. 
To get a sense of Chris' many contributions to original thinking, here is a link to a late draft of her recent article No such thing as just a game: A briefing on 3D-Briefing (included in T&L tab, below). The personal background story she relates caused her entire research and practice to veer off into her present journey and her challenge "No such thing as just a game" did the same for my own, formerly too-skills-based work in movement and theatre…
MIND THE GAP is the title we use for our workshop, research into pedagogy and ongoing consulting.  Chris is the Director, I am the chief Collaborator. Much of what we do can be delivered virtually, so we are still interested in working, and are involved together and separately in several projects.
MIND THE GAP COMMUNICATIONS
Creativity in Education: Education in Creativity
 "MIND THE GAP" or "mining" the gaps in our lives means turning a spotlight into those recesses, or shadowed areas we ignore, step over, or walk away from, but seldom stop to bring into focus. Mining them provides opportunities for reflections that illuminate our ideas, our biases, our misconceptions and can lead to transformative and enriched understandings, relationships, insights, and subsequent actions.
We use a wide range of arts-based, creative-problem solving, thinking preference templates and applied theatre strategies as building blocks for sessions tailored to the needs of each participating group. Our sessions can be: 90 minutes; 3 hours; full day (5-7 hours); 2, 3, 4, or 5-day intensive workshopping.  Our work always includes follow-up, to be agreed upon in advance.
Please NOTE:  All sessions include:
cognitive, kinetic, creative and affective elements

activities meant to benefit participants, as well as their work/professional spheres

reflection and debriefing are continuously interwoven throughout all activities 
_____________________________________________________________________________________________
WHO WE ARE: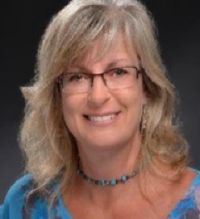 Christine Boyko-Head (Ph.D McMaster) is a Mohawk College professor and curriculum specialist, Creative Education instructor, Foursight Thinking Preferences facilitator, and published author. She has presented nationally and internationally on original research into design thinking in the program quality process
(2016), differentiating instruction through thinking preferences (2017) and applied theatre as a means of enhancing critical thinking and communication skills in remedial communication classes (2018). Her new venture with Glenys McQueen-Fuentes, Mind the Gap Communications, promotes Creativity in Education; Education in Creativity.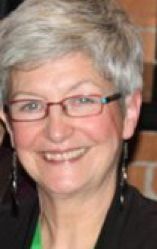 Glenys McQueen-Fuentes, B.A. (McGill), Lecoq International Theatre School (Paris), M.Ed. (Brock), is a movement specialist, physical theatre professional, educator and workshop facilitator who has lived and worked in France, New Zealand, Mexico and Canada. Recently retired from Brock University, her areas of research include creative pedagogy, intercultural awareness and Applied Theatre. As Co-Director of DramaSound Projects, she and her composer husband create original, mood-based instrumental music and new methodologies for using music and movement for education, for the arts, and as methods of communication for learning in any context.